Hi My Lovelies,
Valentine's day is fast approaching and most shops have taken advantage of this with sales of beautiful flowers, chocolates, perfumes, etc. To be honest, I don't really celebrate
Valentine's day
, not because I hate it or I am Valentine Grinch but simply because I and the BF celebrate our love at other times of the year when nobody else is celebrating theirs. Yes, we are weird and spontaneous like that. In fact, I and the BF have actually never gone out on Valentine's day because all the restaurants are usually filled up and with this year's valentine's day falling on a Friday, I am pretty sure the whole weekend will be a Valentine's weekend. When it comes to gifts, I prefer something sentimental and fun at the same time which is why I was delighted when I received an email from the lovely PR at
I Promise
asking if I was willing to trial their bespoke Valentine's gift idea in form of the
I Promise Cards
...Of course I said yes.

What is I Promise to?
It's a bespoke service that offers a new way to get thoughts across to your loved ones in an easy and beautiful manner. The idea was borne out of a need for the
Co-Founder Andrew Deere
to get his wife a different gift that stands out in a unique and beautiful way instead of the usual gift of flowers, chocolates, etc. He put together various thoughts and promises (e.g. I Promise to go on a cooking course) into nice small but high quality cards with pictures wrapped in a beautiful box and of course, his wife was absolutely delighted when she received it..The rest they say is history and
I Promise
was borne.

How does it Work?
Quite simply. Log on to the
I Promise To website.
Firstly, you choose what kind of box/case you like which can be either the
Royal Blue Case with Gold Foil Lettering
or the
Letterbox Red with White Foil Lettering
. Next, you can either compose a completely bespoke set of promises and thoughts which are exclusive to you and your loved one or choose from an extensive selection of pre-written promises (check out a couple of promises at the end of this post-some are very naughty!!). There are also some witty pictures to go with each promise or you can upload yours from your own gallery. That's all you do on your own part and they take care of the rest. Of course, you can preview what you have put together before you check out and fill out the delivery details of your loved ones or for yourself so you can present it to them in person (I chose the latter). A beautifully wrapped gift box will be delivered to you or your loved one. Easy Peasy!! If you fancy finding out about any discounts they may have, follow
I Promise
on their
Facebook Page
, Google Plus and Twitter.
How much does it cost?
I have to say it is very affordable given how unique the concept is. The price range starts from
£9.50
and the most expensive is
£18.50
which I think is reasonable. This covers/includes delivery charges (if you want a next day delivery-some extra charges will be incurred), the box/case and of course all your bespoke promises in high quality paper. How amazing is that!! If you live outside the UK, this can be delivered to you as well starting from
£3.00
which is very affordable for
international delivery..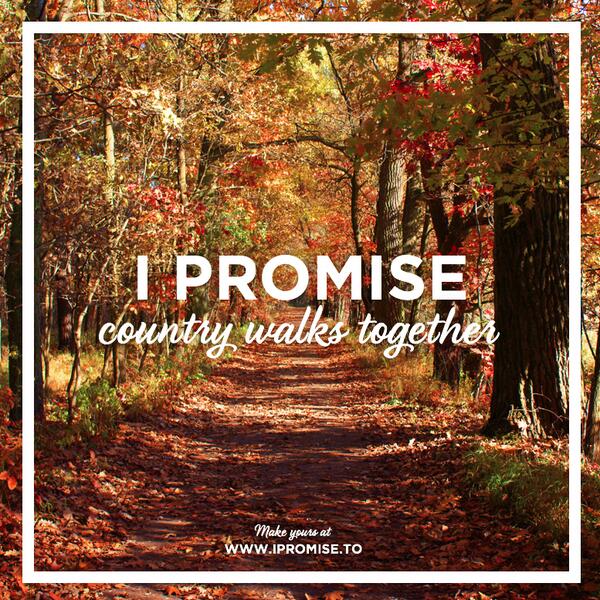 Who is this for?
I would say everyone. Ladies and gents, anyone really and the good thing is
I Promise
is not just exclusive to Valentine's day; it can be sent on
Birthdays, Anniversaries, Weddings, Christmas or just because...
, etc. Most importantly, I don't think you need to have a special occasion to let your loved ones know how much they mean to you. If you find it really hard to be expressive, this is a perfect way to start being expressive without too much effort on your part and I am pretty sure anybody will be very pleased to receive something this special. If you are like me and you are not buying anything expensive this valentine's day but you just want to make a little effort that goes a long way, your answer lies here..Thank me later :-)
Here's some popular promises from Men and Women (a few naughty ones thrown in)
3. To cook you a candlelit meal

4. To give you the keys to my flat

5. To always make you laugh

6. To take you to a hotel for a romantic weekend away/ to go to the airport

7. To run a bath for you when you've had a bad day

8. To say I love you more often

10. To have our honeymoon again

1. To let you do 'that thing'

2. To try some 50 Shades of Grey stuff

3. To cook you your favourite meal

4. To bring you beer while you watch the football

6. A weekend away in a foreign city

8. To wrap myself up in a bow

9. To travel the world with you

10. To give you a long massage
So, if you are stuck with ideas for Valentine's day or any event and you really want something unique which really stands out, then this is worth a try. Given that it's a few days away, it's best to choose next day delivery. Happy Valentine's day in advance...xx
*
I was kindly sent a voucher to try out the I Promise cards from the lovely company. As usual, all views are mine and I was neither compensated to do this review nor obliged to do it rather I really liked the concept and I think you would like it as well :-))*